Every fall, the children would help the adults comb the olives from the trees and gather them to make pickles, oil and soap.
But one morning, they woke up to bulldozers ripping their ancient trees from the ground to make way for a vast electrified fence that would separate them from the land they had toiled for centuries.
This is what happened to many families in the small town of Jayyous in the summer of 2003. Bulldozers destroyed thousands of trees, isolating the town from 75% of its land and water resources.
From then on, they could only reach their land through a temporarily manned "Agriculture Gate", with each person needing a special permit to cross through.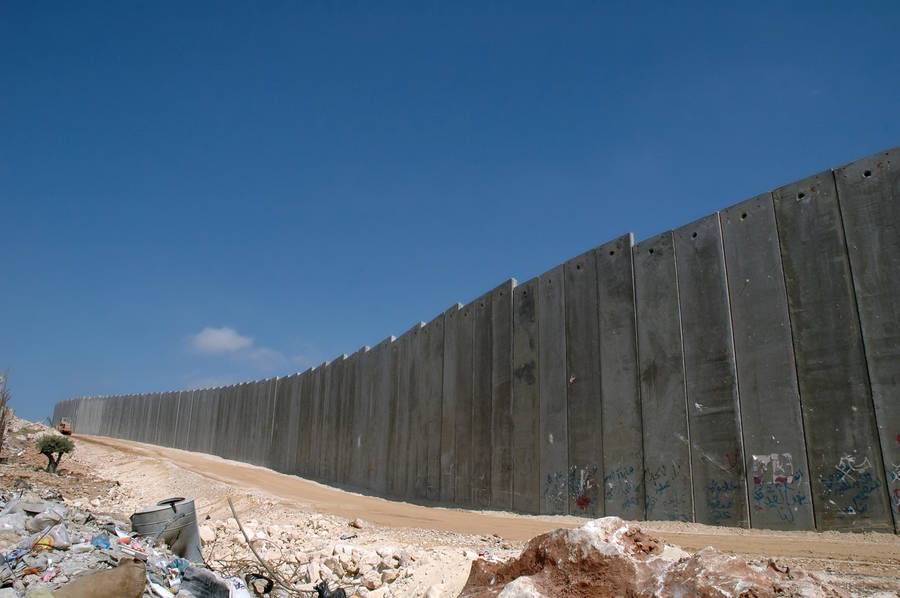 When complete, Israel's Separation Wall will stretch more than 700 kilometers, made up of 8-9 metre high concrete slabs, fences, ditches, razor wire, groomed sand paths, electronic monitoring systems, patrol roads and a buffer zone.
Its route cuts through Palestinian towns, neighborhoods and farmlands, separating families from their communities, schools, places of worship, clinics, hospitals, lands and work.
It makes accessing them via military checkpoints, difficult, time-consuming and humiliating. And it puts Palestinians at the mercy of a rigid, inconsistent and unpredictable permit system.
It divides major Palestinian population centres into fragmented Bantustans and isolates them from each other and Jerusalem, the economic hub and cultural/spiritual capital, without which, surrounding cities and towns wither.
It isolates nearly 170,000 acres of Palestinian land, making up one-tenth of the West Bank, including much of its water resources. In the Jerusalem area, the Wall nearly cuts the West Bank in two.
Even worse, it has placed over 30 Palestinian towns or villages on the 'wrong' side of the Wall, completely isolating them from the West Bank.
Israeli hasbara presents the Wall as protecting Israel from violent attacks by Palestinians. But this is riddled with inconsistencies, as confirmed by human rights organisations, legal experts and common sense. After all, if tens of thousands of illegal Palestinian workers can enter Israel through gaps in the wall each day, so could attackers if they so wanted to.
Even the Israeli Security Agency stated that the drop in suicide bombings in the few years after construction began in 2002 was due to Hamas entering the political arena.
Its real purpose is understood by looking at its route.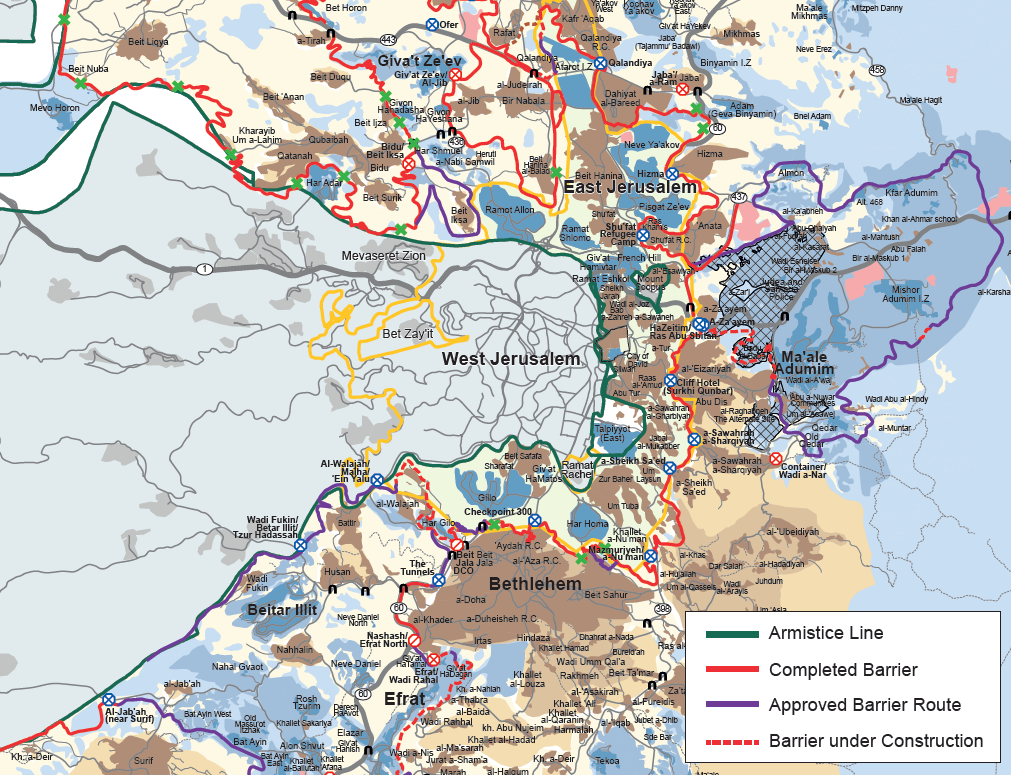 Israel's internationally recognised border (The Green/Armistice Line) is around 315km long, whilst the Separation Barrier is twice as long, snaking up to 20 kilometers deep into the West Bank (which is just 50km wide at its widest).
Israeli authorities use the Wall to annex Palestinian Land, whilst making life increasingly difficult for the Palestinians who refuse to leave.
In 2004, the International Court of Justice determined the Wall to be illegal, that Israel should dismantle it and that it should make reparations for all damage caused.
It is now 2016.