Apartheid was the racist legal system that once ruled South Africa. It prohibited non-whites from voting, from entering specific regions, from marrying whites and much more.
In response, the UN built a framework to criminalise Apartheid, defining it as acts committed by one racial group to dominate and oppress another.
For example discriminatory persecution, imprisonment, torture, forcible transfer, expropriation of land and resources, deprivation of freedoms, cruel or inhumane treatment, creating separate reserves or ghettos, arbitrary violence and all legislative measures designed to benefit one group at the expense of another.
All these acts are now distant memories for the South Africans who once lived under white minority rule. But they are the today's realities for Palestinians living under Israeli rule.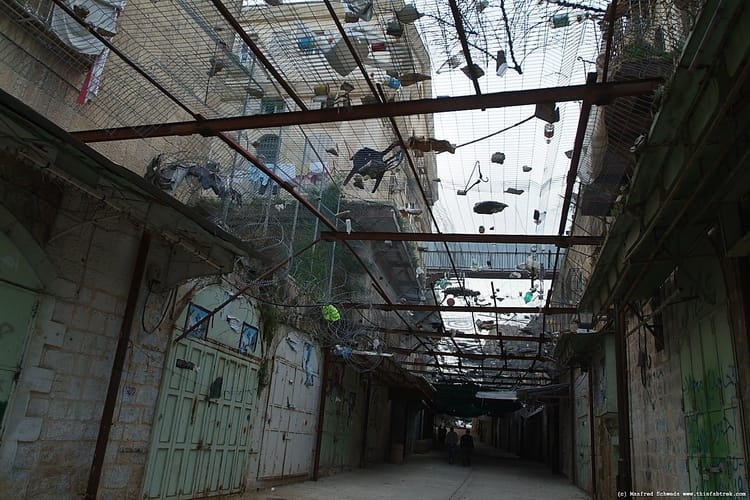 Within Israel, authorities have 50+ laws that privilege Jewish access to land and immigration. They keep secondary education separate and unequal. They exclude residents from neighbourhoods on the basis of ethnicity or religion. They award social benefits on account of military service, thereby excluding most Palestinians. And they've made it illegal for Jewish citizens to marry non-Jewish citizens.
In the Occupied West Bank, where Jewish settlers live in colonies on Palestinian land, the discrimination is more stark. Authorities let settlers vote in Israel. But not Palestinians. They subject settlers to civil law with fair trials. But they subject Palestinians to military law and can imprison them without trial. They give settlers freedom of speech and assembly. But they punish Palestinians for nonviolent demonstrations and other 'free speech activities'.
They give settlers exclusive roads that Palestinians are not allowed to use. They choke Palestinian movement with checkpoints and permit requirements, but not settlers. And they make this possible by giving settler cars and Palestinian cars different coloured number plates.
They make it almost impossible for Palestinians to visit Jerusalem, but not settlers. And they make it near impossible for Palestinians in the diaspora to settle in the West Bank (even if they marry a West Bank Palestinian), whilst Jews from anywhere in the world can easily settle in Israel or a colony within occupied Palestine.
Palestinians who throw stones are liable for up to 20 years in prison, whilst Israelis are not. Palestinians whose loved ones engage in acts of terrorism have their homes demolished, whilst Israelis do not.
Israeli authorities also restrict the rights to education, health care, holy sites, employment, unionization and more for Palestinians.
This is why black South Africans that visit occupied Palestine say the same thing: Israeli occupation is worse than South African Apartheid ever was.