In 1967, a US Navy ship made its way through international waters, waving a large American flag. After surveilling it for hours, foreign jet fighters attacked and destroyed its communications equipment. Two more planes dropped napalm, setting the ship on fire. And torpedo boats blew a 40ft hole in the hull, before closing in with cannons and machine guns.
If not for the battered crew's heroic efforts to call for help, the ship would have sunk with all lives lost. Instead, 34 servicemen died, 171 were wounded and the state-of-the-art ship was sold for scrap.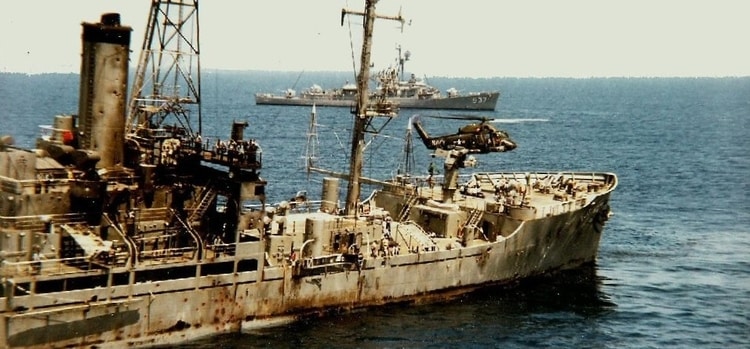 The ship was the USS Liberty and the attacking army was Israeli. Yet, despite the crew maintaining that the attack was deliberate, America never sought justice.
Over the years, the UN has issued many resolutions critical of Israel, its contravention of international law and its incessant abuse of Palestinian human rights. Yet America keeps using its UN Security Council veto to grant Israel impunity.
At home, America even makes policy choices that harm itself and its people, whilst betraying the values which it promotes. It is, for example, criminalising the democratic right to BDS.
And despite Israel being a wealthy country, America sends it billions of dollars in 'aid' each year.
And if Israel comes under media spotlight, American politicians and media reiterate the talking points given by Israeli authorities.
All this is due to America's 'special relationship' with Israel. Yet, despite the grossly unfair reality of this relationship, Palestinians are forced to accept America as their peace broker.