Hadeel was in shock.
Against enormous odds, the 23-year-old Palestinian had worked hard to win a Fulbright scholarship to an American university. But now the US State Department was informing her that her scholarship had been revoked.
Not because she had done anything wrong. But because the Israeli authorities refused to let her and seven other Fulbright recipients leave the Gaza Strip.
After an onslaught of public criticism and pressure, Israeli authorities let the students leave to pursue their education.
Most Palestinian students, however, are not so lucky.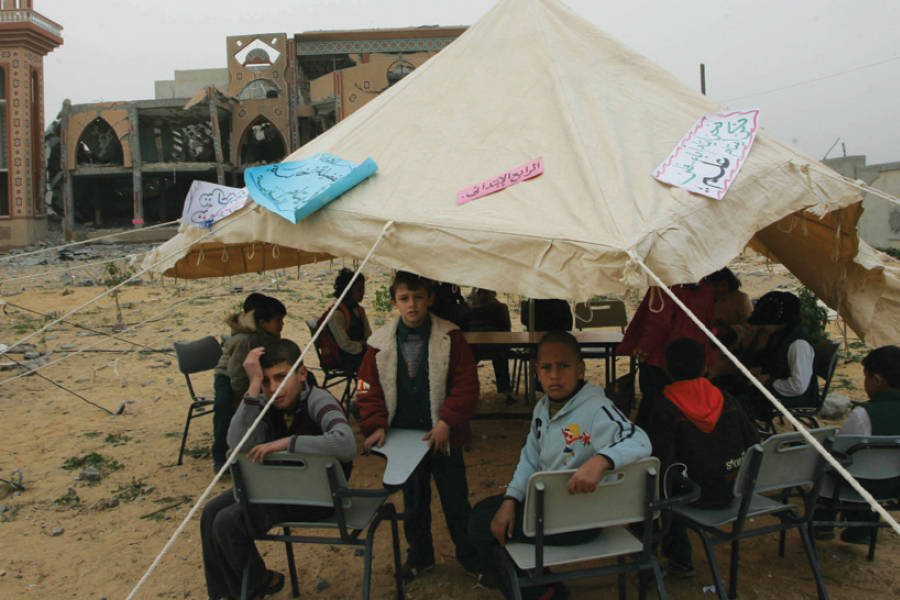 Aside from the immense physical, psychological and social stress Palestinian childrens and adults face living under occupation, Israeli policies also limit the ability of Palestinians to pursue their educational aims.
In Gaza, Israel's blockade prevents hundreds each year from pursuing an overseas education. The same applies to teachers, professors and researchers who wish to enhance their skills or collaborate with foreign institutes. Meanwhile, Israeli authorities deny visiting academics entry to Gaza.
In the West Bank, Israel's restrictions on movement make it difficult, expensive or impossible for Palestinian students to commute. In places where Israeli authorities forbid Palestinians from walking on streets reserved for illegal Israeli settlers, students must commute through a maze of checkpoints, rubble roads and dangerous settlement areas.
Settler schoolchildren routinely verbally harass, chase, hit and throw stones at Palestinian schoolchildren. Their parents also engage in similar behavior, like blocking school steps with their cars or terrorising schoolchildren with their dogs.
Young women in particular struggle to continue their education as their parents can't bear teenage soldiers harassing them on a daily basis.
Meanwhile, heavily-armed Israeli soldiers often raid university campuses, arresting students and professors, detaining university guards, destroying university property and equipment, and sometimes confiscating student materials.
Israel's bombing campaigns also damage or destroy schools and universities. During its attack on Gaza in late 2008, for example, it damaged 280 out of 641 schools and destroyed 18. It also damaged 14 of the 15 higher education institutions, directly targetting 6.
Denying the Palestinians their right to education jeopardises their future prospects as a people and as a state.